In 2019 JEMS began its first discussions with Google Cloud to integrate GCP solutions into our Data Centric approach. Two years later, we have more than 12 people certified in Google technologies and 4 data projects won together. A success that is not about to stop with soon the Google partner label and data visualization projects with Looker.
For several years, Google has developed a huge technical infrastructure to offer applications that have become essential: Google search, Google maps, Gmail, YouTube, etc. Faced with a health crisis that has anchored remote work and accentuated security issues, cloud computing provides various solutions that will meet the demand of companies. In this context, JEMS is a solid data partner for Google.

Why is JEMS a Google Cloud data partner?
The notion of partnership takes on its full meaning when 2 companies complement each other. On the one hand, JEMS with its strong expertise in data and its experience in more than 430 data projects, and on the other hand, Google Cloud with the power of its infrastructure.
The alliance of the two allows to build dedicated platforms by industry, which will remain perennial in the time without risk of failures on the one hand thanks to the structure of Google (which has its own connection cables) and on the other hand to the Data Centric model of JEMS which allows to eliminate the technical debt and to accelerate the delivery of use cases.
Google solutions in the JEMS offer
The products of the Google Cloud Platform contribute to the creation, management and exploitation of data assets. They are therefore included in all our offers.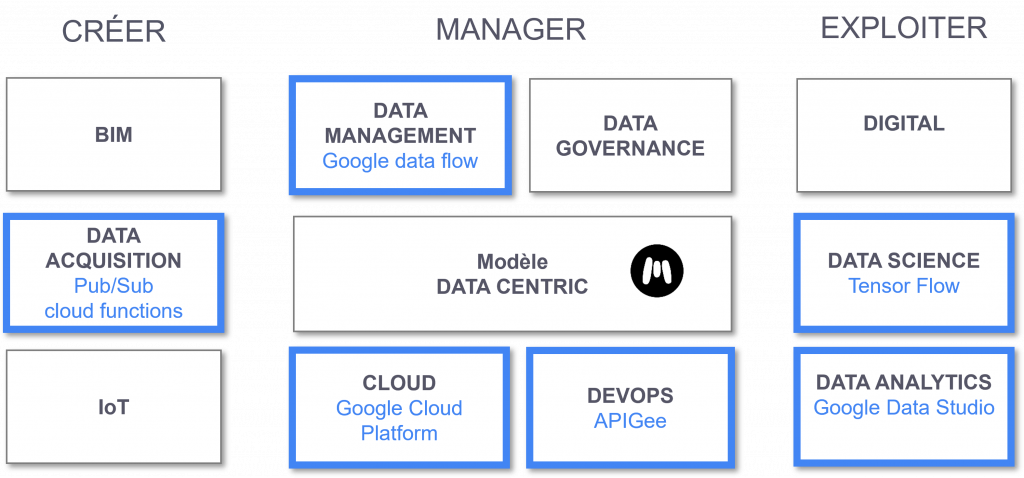 Discover our partnership!