Kalyss joins the JEMS group
We are pleased to inform you of the acquisition of Kalyss, a consulting and engineering company specialized in new information technologies. We are now a french group with a national presence in 13 cities as well as in Switzerland, Belgium, Spain, Romania, Morocco and Tunisia. The company has 840 employees and a turnover of 90M€.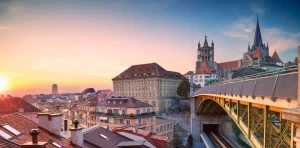 Kalyss is a company expert in project management, Java, Microsoft .Net and PHP technologies as well as on OpenSource platforms. It is also a software editor: KDocProject, a 100% web-based solution to manage projects efficiently and Krumble: a data anonymization solution.
This acquisition is part of our desire to diversify our service offering and in particular to position ourselves strongly in the data technology field. Swiss companies can now count on more than 80 local collaborators to offer them new innovative services in order to be even more competitive.
We would like to take this opportunity to thank them for the trust they have placed in us and we are convinced that this operation will provide everyone with new perspectives and challenges that are both more enriching and more varied.
We are also very happy to welcome the team. Bienvenue!