Engineering and BIM: creating the digital twins of stations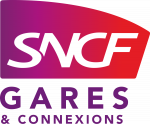 In 2020, SNCF Gares & Connexions launched its gigantic project to build digital twins for its 122 stations. A BIM engineering project in which JEMS via its subsidiary LUMEN is involved. 
SNCF Gares & Connexions contracts the project with Dalkia, a subsidiary of EDF, and Stereograph, to create the BIM models. Although 2 stations have already been modeled, SNCF Gares & Connexions wants to digitize a total of 122 stations over 12 years, with great disparities because the stations were not created at the same time. 
JEMS and LUMEN are working on the basis of this model on the entire "OPERATION" aspect, i.e., how to aggregate the data and develop use cases. Once the 3D digitization of the stations has been completed, the next step is to feed the BIM platform with data from different sources, including various sensors (operations): installations, diagnostics, geolocation, maintenance records, etc. SNCF Gares & Connexions intends to deploy 50 use cases on predictive maintenance, optimizing building energy consumption, improving the passenger experience and managing commercial premises located in stations.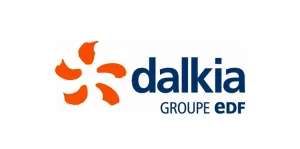 What

BIM engineering missions are JEMS/LUMEN

developing

?

 
JEMS has started to carry out the following missions: 
Development of the BIM Management, Operations & Maintenance specifications for the Innovation Partnership between Dalkia and SNCF Gares & Connexions in accordance with the 19650-3:2020 standard.

 

Implementation of a Revit Template to be made available to BIM contributors to ensure compliance with the project owner requirements (export view filters for cutting, georeferencing system specification, category mapping table, shared parameter file).

 

Implementation of a KPI system for the analysis of the level of data conformity in the digital asset models.

 

Integration of the data exchange protocol in the BIM CDE in accordance with ISO 29481-1:2016.

 

Analysis and audit of the mock-ups from the production teams (Retro BIM and File of Executed Work BIM) of the BIM Management, Operations & Maintenance) digital mock-ups in native and IFC formats in accordance with ISO 16739:2013.

 

Development of a BIM data dictionary integrating classifications (CMMS, BMS, Revit, IFC, UniFormat II) and object property sets in accordance with ISO 23386:2020.

 

Definition of an object identification protocol in the GEM Management, Operations & Maintenance tool to ensure data continuity throughout the asset life cycle.

 
Want to know more? Discover our offers!