[WEBCONFERENCE] – Thursday April 8 – Big data, predictive agriculture, robotization: how can the Agritech sector get out of the COVID-19 crisis with data? A webconference with AgdataHub, Blueway and Arterris to understand everything.
The Agritech Sector in crisis
According to the European Commission, agriculture must radically change within 10 years to reduce its impact on the environment. France has started to roll out its own scheme with the #EGALIM law for a better balance of commercial relations in the agri-food sector and healthier food.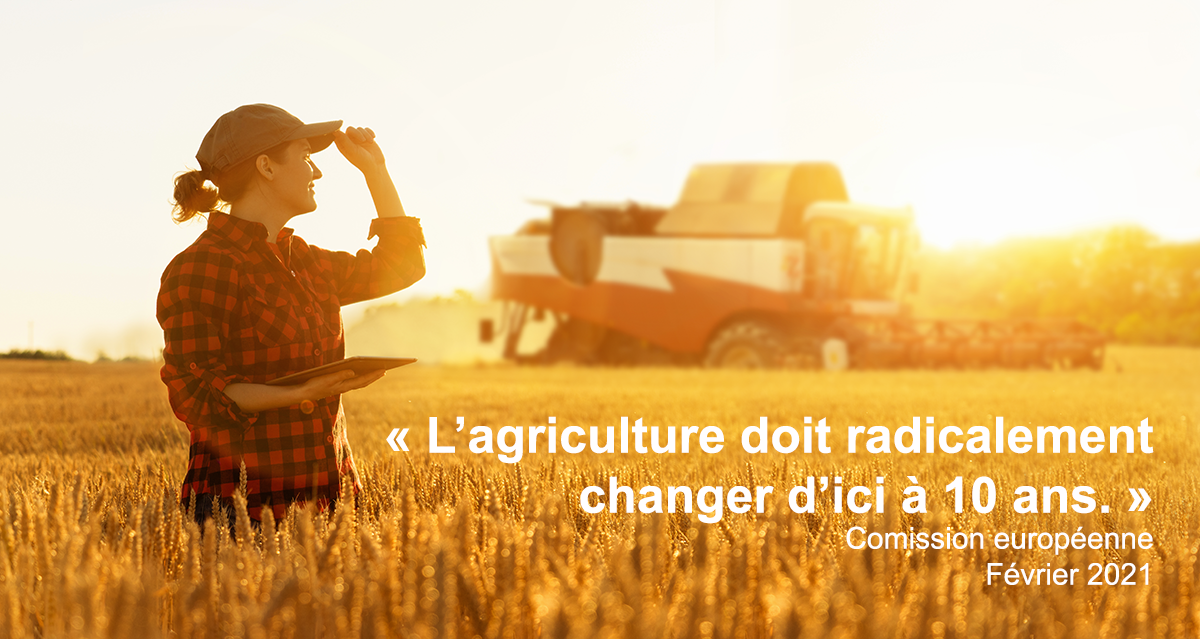 At the same time, the COVID19 pandemic has shown how important it is for the sector to accelerate its transition to a sustainable and connected agriculture, putting producers and consumers back at the center of the game, powered by big data to help make decisions. Predicting plot yields, weed control robots, preventive detection of diseases, improving plant growth, monitoring animal behavior, data is at the center of a revolution in practices.
But how to do it? Isn't it too complicated or only for big companies?
JEMS Group, a consulting company specializing in big data and cloud computing integration and an expert in the Agritech sector, offers you an extraordinary round table on Thursday, April 11, 2021 to help you in this revolution. Because it couldn't be easier!
Roundtable Program:
Introduction – JEMS
Back to the challenges of the Agritech sector and the contribution of data
Part I: Useful data for agriculture – AGDATAHUB
Why the organizational transformation of cooperatives is necessary;
Sharing data: the importance of producer consent;
Use case: the ApiAgro exchange platform.
Part II: Data control in the Agritech – BLUEWAY
Data to know your customer better;
How to manage data: the importance of good governance;
Experience feedback: ARTERRIS and the urbanization of an IS.
Part III: Setting up a system in Agritech – JEMS
How to become "data centric": the JEMS data maturity model;
The JEMS cloud computing approach does not prevent data sovereignty and protection;
Use cases: examples of disruptive services for industry players.
---
In this webinar, you will learn:
That becoming "data centric" is accessible to anyone;
That data is accessible to everyone;
That data governance is the cornerstone of any transformation.