A unique repository in automotive banking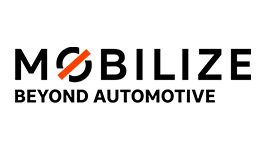 How to set up relevant,

personalized

marketing

campaigns

that

meet

customer

needs

?

 
Mobilize Financial Services (formerly RCI Banque) is a subsidiary of the Renault group, in charge of financing solutions for vehicle purchases. In 2019, the company had a turnover of 2.1 billion euros for 3700 employees. 
In 2016, RCI Banque's international subsidiaries had multiple customer and contract management systems that were not consolidated. The data was repeated several times and was not kept up to date. Then, RCI Banque decided to launch a big data plan, which aims to improve the knowledge of each of its customers in order to be able to conduct relevant personalized marketing activities according to the needs of its customers through the right channels. 
Solution provided
Through governed data processing, JEMS has implemented a reliable customer repository, a data stewardship interface to validate the decisions of the deduplication engine, a 360° interface of the customer and his or her contracts. The repository is shared with the company's other systems and is regularly enhanced with customer knowledge indicators. The technical platform is provided by DataStax, which is the heart of the system with the business modeling, the search engine and the graph database that links the different entities. Cloudera is used to store the source data, while Angular is used for the human-computer interface. 
Results
A very powerful engine with a deduplication of 12 million customers in 7 minutes.

 

A reliable customer repository in a core-model approach from heterogeneous data sources that can be shared with other systems.

 

A console with a single view of the customer and the contracts he or she owns.

 
Want to know more? Discover our offers!