Making data accessible to all in pharma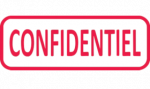 To make its research data accessible to all its labs [CONFIDENTIAL] has set up a data governance system that will consolidate more than 7 years of historical data 
Context
A large French pharmaceutical group [CONFIDENTIAL NAME] wanted to make its data accessible and reliable by leveraging data governance to increase the efficiency of its teams and reduce its costs. It was necessary to have a robust structure so that the projects remain data driven and contribute to a better sharing of knowledge which is vital in this industry. 
Missions

carried

out

 
JEMS accompanied this client in this transformation on the 3 main aspects of the project, namely the audit with the framing of the needs and choice of the technical solution, the build phase with the implementation of SaaS services and the industrialization of the data and the run phase of training of the teams. This project was carried out in partnership with the company DataGalaxy. 
Missions :
Structuring of business concepts and R&D universes, governance and repository.

 

Complete mapping of the system: global and detailed data lineage.

 

Documentation of clinical studies uses.

 

Linking of glossary terms and uses.

 
In

figures

 
4-month timeframe for the implementation of use cases

 

7 years of R&D data history

 

12 processes 
155 documented clinical cases

 
Want to know more? Discover our offers!