What is Talend ?
TALEND is a software editor whose platform combines integration and data governance to deliver reliable data at all times. The editor offers services such as :
Data integration
Data integrity and governance
API and application integration
All of which are powered by Talend Trust Score.
With its solutions, companies are able to deliver an exceptional customer experience, make better decisions in real time, drive innovation and improve their business.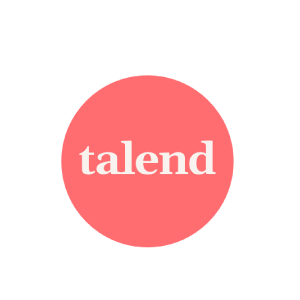 JEMS and Talend
A historical partner since Talend's creation in 2006, JEMS Group has been a platinum partner since 2015 and has received numerous awards from the vendor and carried out many projects with large corporations and medium-sized companies.
JEMS Group was the first European partner to implement and use Talend big data solutions in distributed architecture and thanks to a partnership with Talend's R&D was able to change(s) Talend solutions. In 2016, JEMS Group implemented Talend's data solutions for the Sephora group on a distributed architecture using Hadoop and MapR.
JEMS Group maintains a number of customers in operational condition on the MDM technology that Talend will stop supporting in 2023.
Our Talend experts
As historical partners, JEMS and Talend invest in product and skills development. JEMS has developed accelerators to initiate and industrialize data projects.
To date, JEMS has more than 130 trained consultants, including more than 55 certified on Talend solutions. In addition, JEMS and Talend collaborate on various projects with numerous customers in the context of
Implementing remarkable "Big Data" projects in distributed architecture or in the Cloud
Implementation of SID, integration and integration platform architecture
Implementation of MDM and repositories, inter-application data exchange, data migration, interoperability, securing data integration
Technical expertise and training on Talend solutions