What is Google Cloud Platform ?
Google Cloud Platform (GCP) is one of three products marketed by Google Cloud, the other two being Google Workspace and Apigee an API management platform. Google Cloud Platform includes more than a hundred services that run in the cloud, on Google servers such as computing, storage, Internet of Things, security or application development.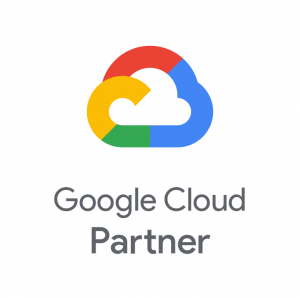 JEMS integrator Google Cloud Platform
JEMS is a Google partner since 2019. In 2022, JEMS becomes a "Data Analytics" specialist, which corresponds to the offer of injestion, preparation, storage and analysis of data. Google Cloud Platform solutions are therefore a natural fit with our data patrimony offer. We will mention in particular :
– Google Cloud Platform inside the JEMS offer –

We will also find all the data warehouses (BigQuery), the continuous analysis of processing by flow (Dataflow) and all the services for orchestrating workflows (Cloud Composer), executing clusters (Dataproc) and preparing the data (Dataprep).
Our Google Cloud experts
JEMS continuously certifies its consultants to the latest Google Cloud technologies. Among our experts we find :
Associate Cloud Engineer
Professional Data Engineer
Professional Cloud Architect
Professional Cloud Developer
Professional Cloud DevOps Engineer
Découvrir les cas clients
Sephora – Création d'une plateforme Data Centric et d'un moteur de recommandation
Axéréal – la plateforme data de demain pour une agriculture durable
Want to know more? Discover our offers!